Thank you very much for your continued patronage of Azabu Juban BAR Shinkai.
Today we are pleased to announce the arrival of YUZA 2023, newly released from the Yusa distillery in Yamagata Prefecture.
The First and Second editions released last year were cask strength, but, this year's edition is bottled at 51% alcohol by volume, with the addition of water to make it easier to drink straight.
Although the limited number of bottles has not been announced, it is expected that the number of bottles sold will be higher than for the First and Second editions, due to the fact that the bottling is adjusted for added water.
1,YUZA 2023
Features
Clean, sweet & fruity.
「YUZA 2023」 is a single malt Japanese whisky that can be considered the 'origin' of the YUZA distillery's house style.
The original spirit is carefully selected from those matured in bourbon casks and has a clean, fruity taste with a sweet, vanilla-like flavour.
Enjoy it as the "standard" of the Yusa distillery.
Aroma and flavour characteristics:「
Clean, sweet & fruity
」
Vanilla, honey and fruity-sweet aroma.
Fine, clean sake quality, smooth, refined and balanced.
Tasting Notes
| | |
| --- | --- |
| Flavor | Fresh, sweet aroma of pears and apples with a biscuity flavour |
| Taste | Smooth on the tongue, vanilla sweetness, fresh apple sweetness and some acidity |
| Aftertaste | Gentle, long finish with fresh, sweet but also malty flavours. |
Product Specifications
| | |
| --- | --- |
| Alcohol content | 51% |
| Liquor categories | Single malt Japanese whisky |
| Cask type | Bourbon Casks |
| Volume and quantity | 700ml |
| No. of products sold | Limited edition |
| MSRP | 13,750 yen (tax included) |
| Date of release | 24 May 2023. |
Offer price
At the BAR Shinkai, one glass costs 45ml:4,290yen, 30ml:2,860yen, 15ml:1,430yen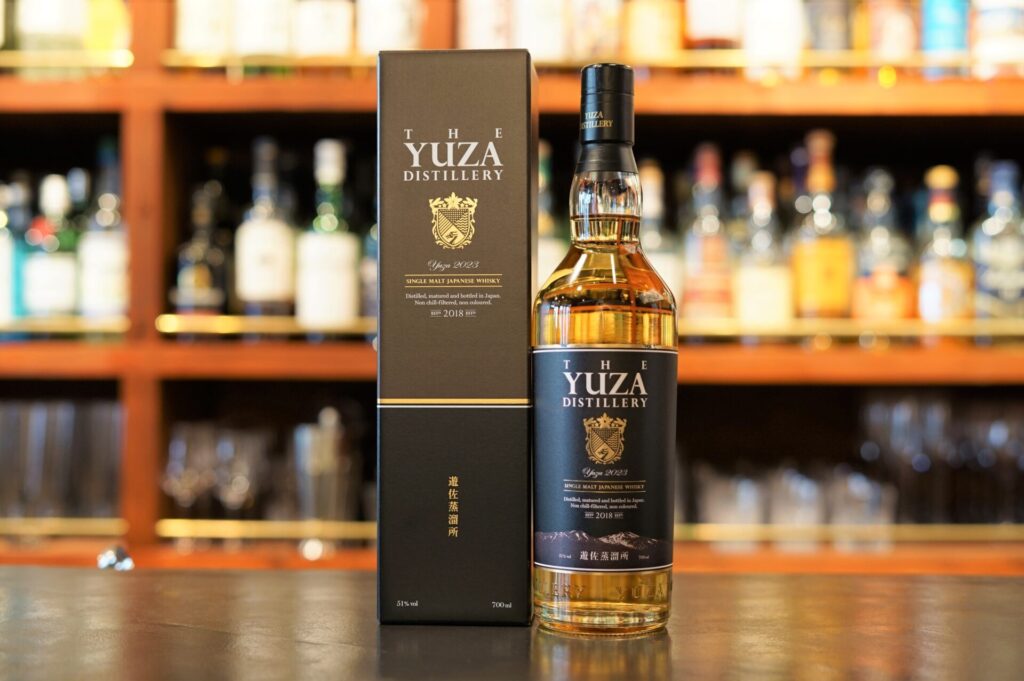 For more information on 「YUZA 2023」see this article.
For a full list of BARShinkai's whisky menu, click here.