Yamazakura Single Malt Asaka IPA CASK FINISH / New Item
1.Yamazakura Single Malt Asaka IPA CASK FINISH
Bourbon Barrel First Fill Non-Peat Sake from Asaka Distillery is aged in Barrel Aged Imperial IPA barrels at HOPJAPAN, a brewery in Miyakoji-machi, Fukushima Prefecture.It is complex with a freshness characteristic of hops, moderate bitterness and acidity, and sweetness derived from Asaka.Non-chill filtered (non-cooled filtration), natural color (no coloring) finish.
【Tasting Comment】
Fresh citrus aroma and a crisp hopiness derived from IPA, with a strong orangey fresh citrus aroma. The aroma is mellow, deep and woody, with a hint of spiciness and mildly sweet cocoa.
Offer price
At the BAR Shinkai, one glass costs 45ml:4,290yen 、30ml:2,860yen、15ml:1,430yen.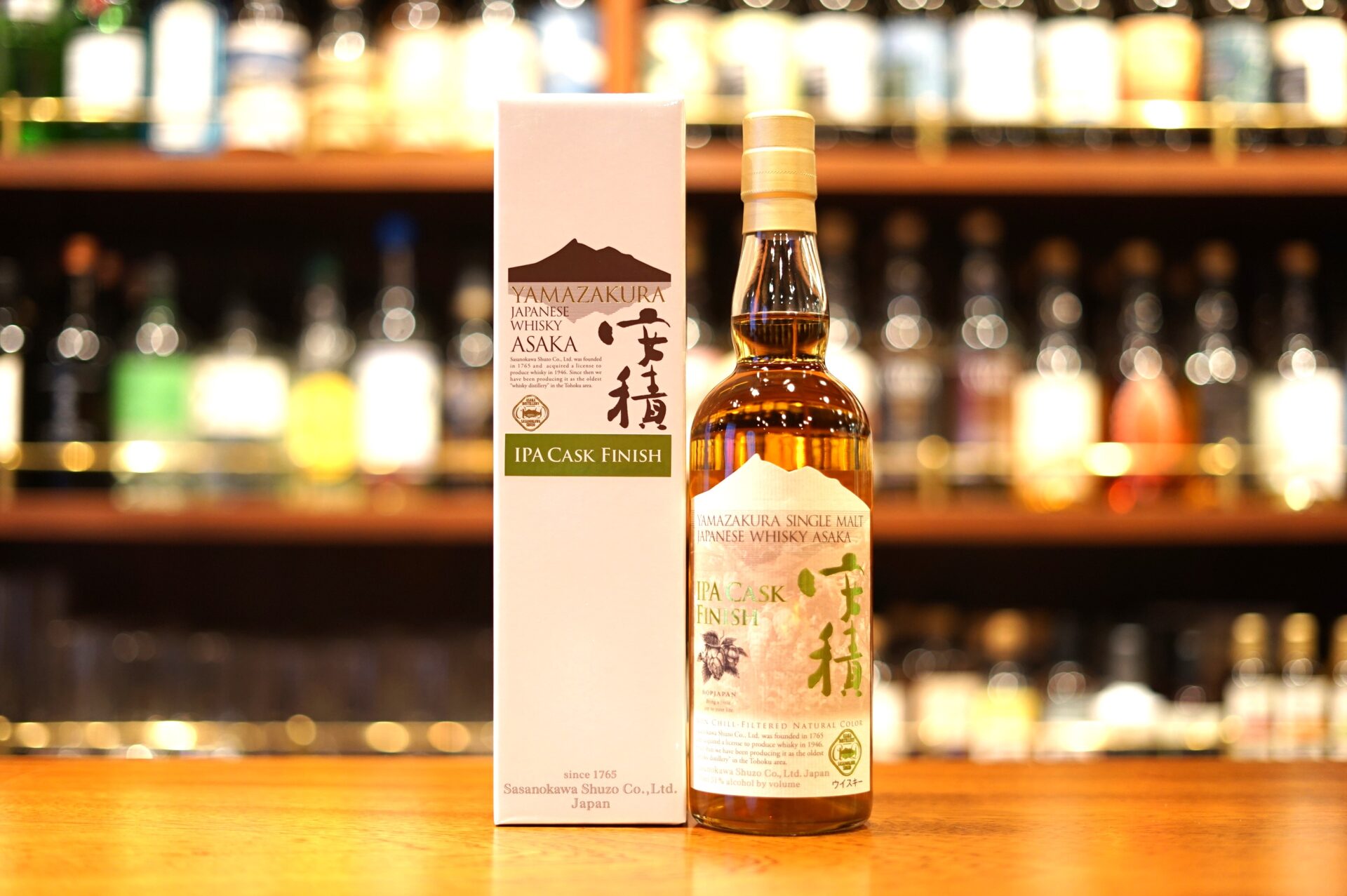 For more information on"Yamazakura Single Malt Asaka IPA CASK FINISH" see this article.
For a full list of BARShinkai's whisky menu, click here.